WEBSITE REDESIGN

Laura Boulton designs and creates the elements of an event, combining attention to location,
food, photography, and decor.  It's often the little things that make an event memorable.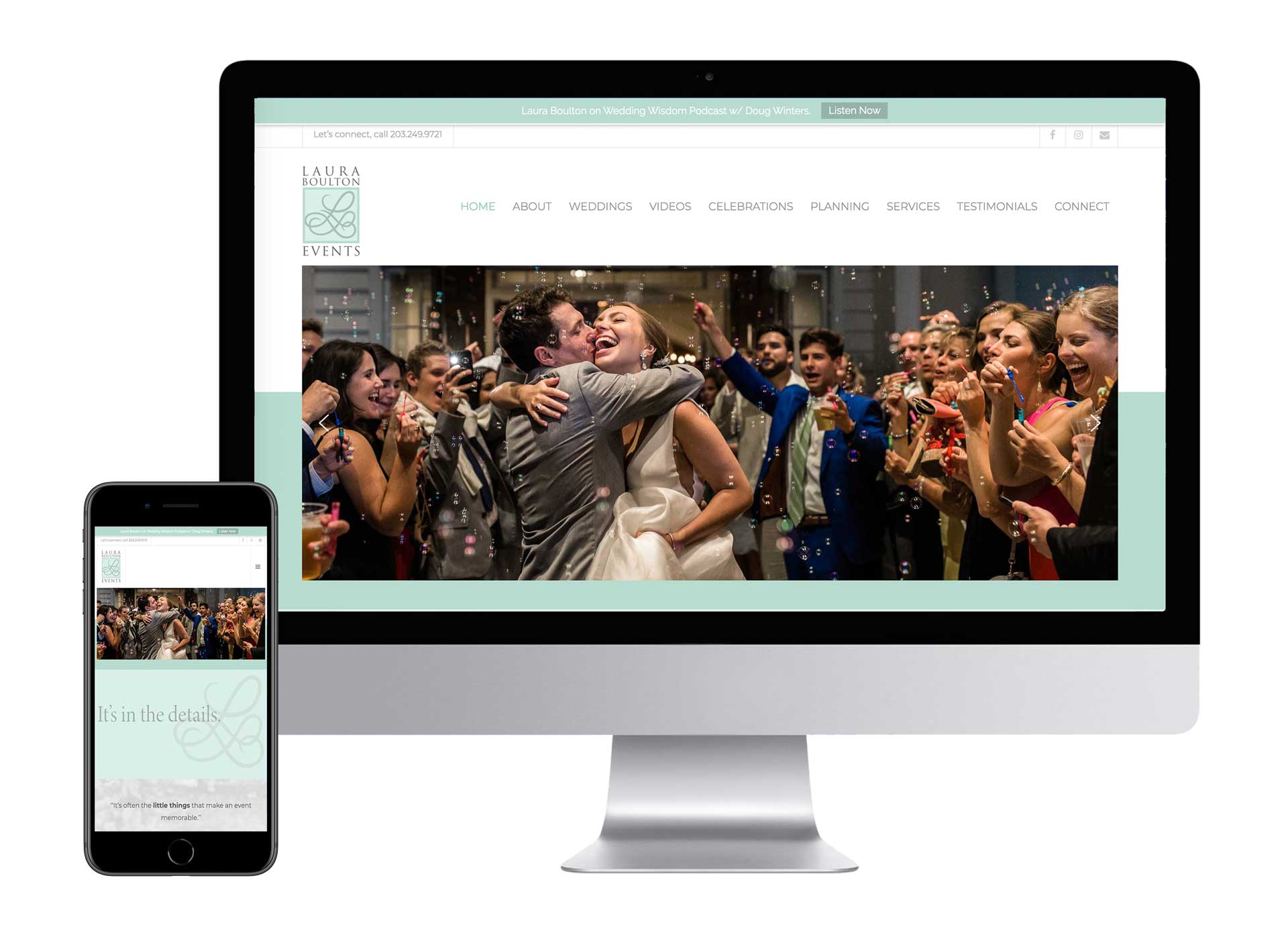 When viewing the old site, I could not find very much information and it was also difficult to view the images.  If I chose to view images in the Weddings tab, I found myself seeing images for all types of events.  The system was not working properly.
The logo was great, but it was time to change the color scheme.  Laura's business was growing and her competitor' websites were sophisticated and classy.  She needed her site to portray the high end events she planned.

Branding

Web Design

WordPress
The new site would be built on the WordPress platform, a new color palette would be chosen, the logo would be changed to the new color scheme and the new business cards and website would all be created with the new colors for branding.  The new website would be setup with categories of events; weddings and celebrations, and each event would be displayed on it's own page to help the viewers get the feel and vive of each event.  Laura Boulton uses highly skilled photographers, so displaying the photos in the best way possible would be important.
Laura Boulton Events Website
Before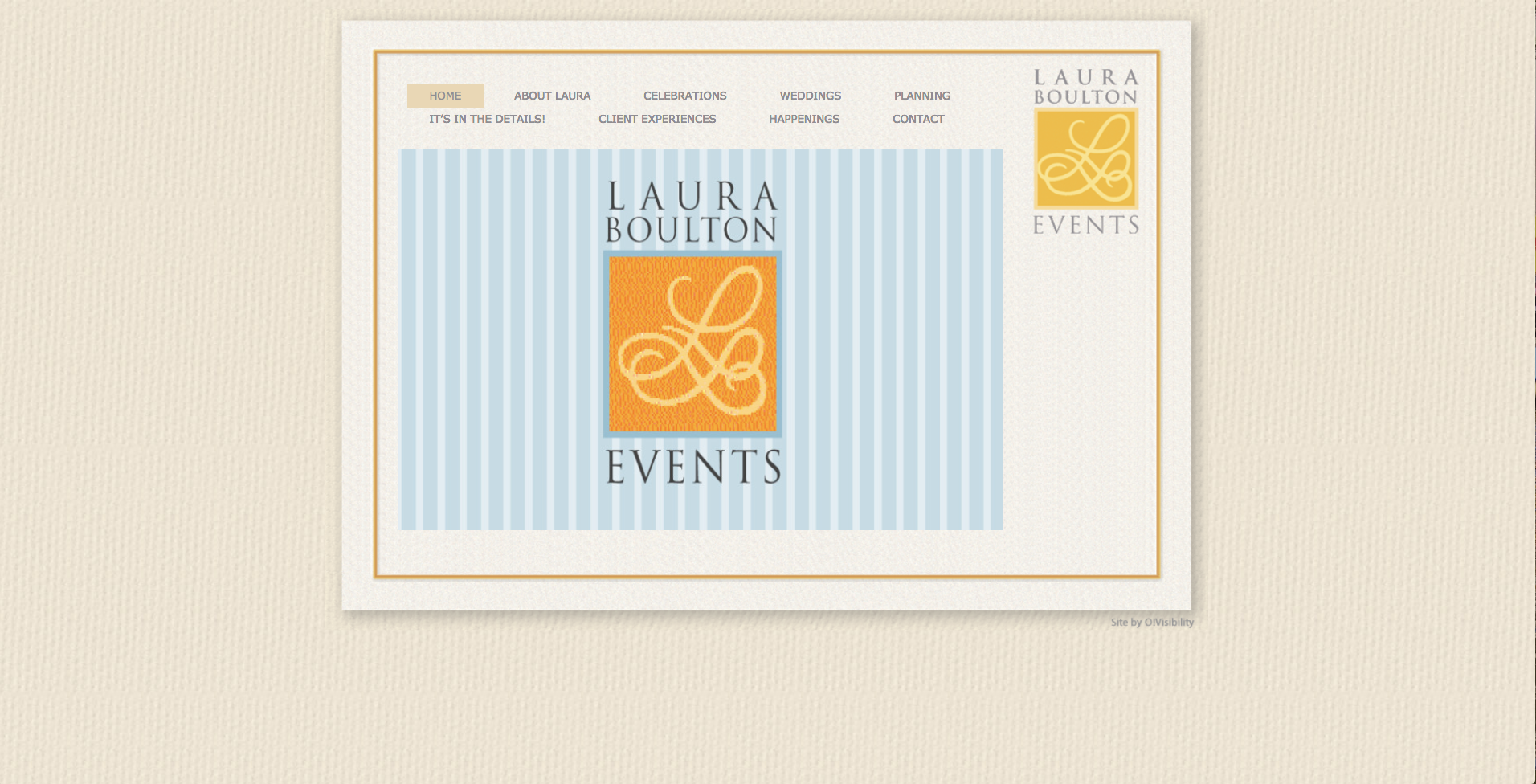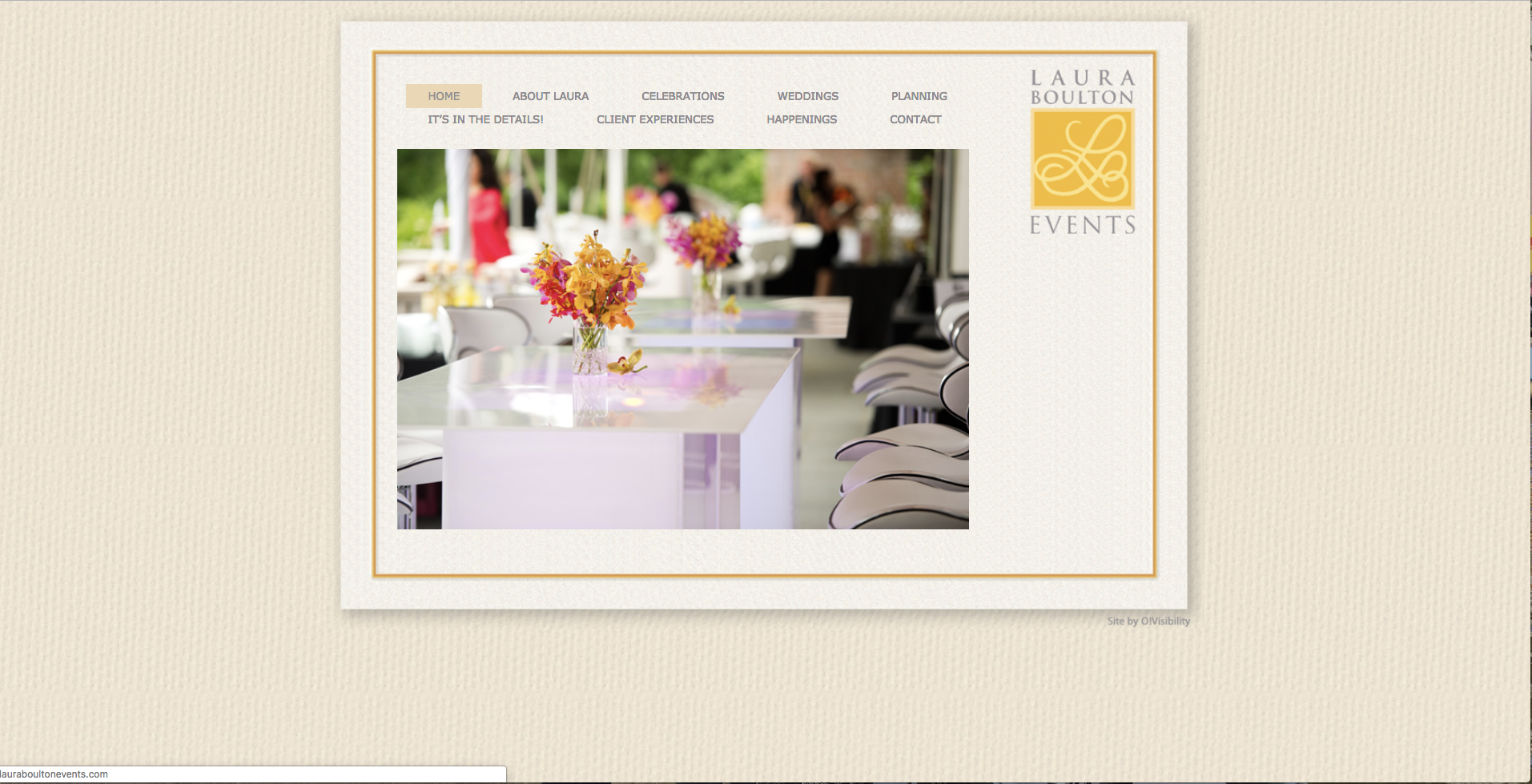 The Solution To The Problem
The first thing I did, was to make a few comps of the logo in different colors.  The client was happy with the logo in the soft greens.  Once I had that established, I setup branding with colors, fonts and images.  I then created a business card with the new logo, fonts and styles.
I built the website in WordPress and used concepts from the business card on the homepage to carry on her slogan on the site.  My goal was to show off the great photography.  The homepage leads the viewer into all areas of the site.  Each wedding or events has it's own page so that you can experience each event.  This was important since her target audience are mostly brides, who want to get a feel of what their special day could be.

ORIGINAL LOGO

NEW REVISED LOGO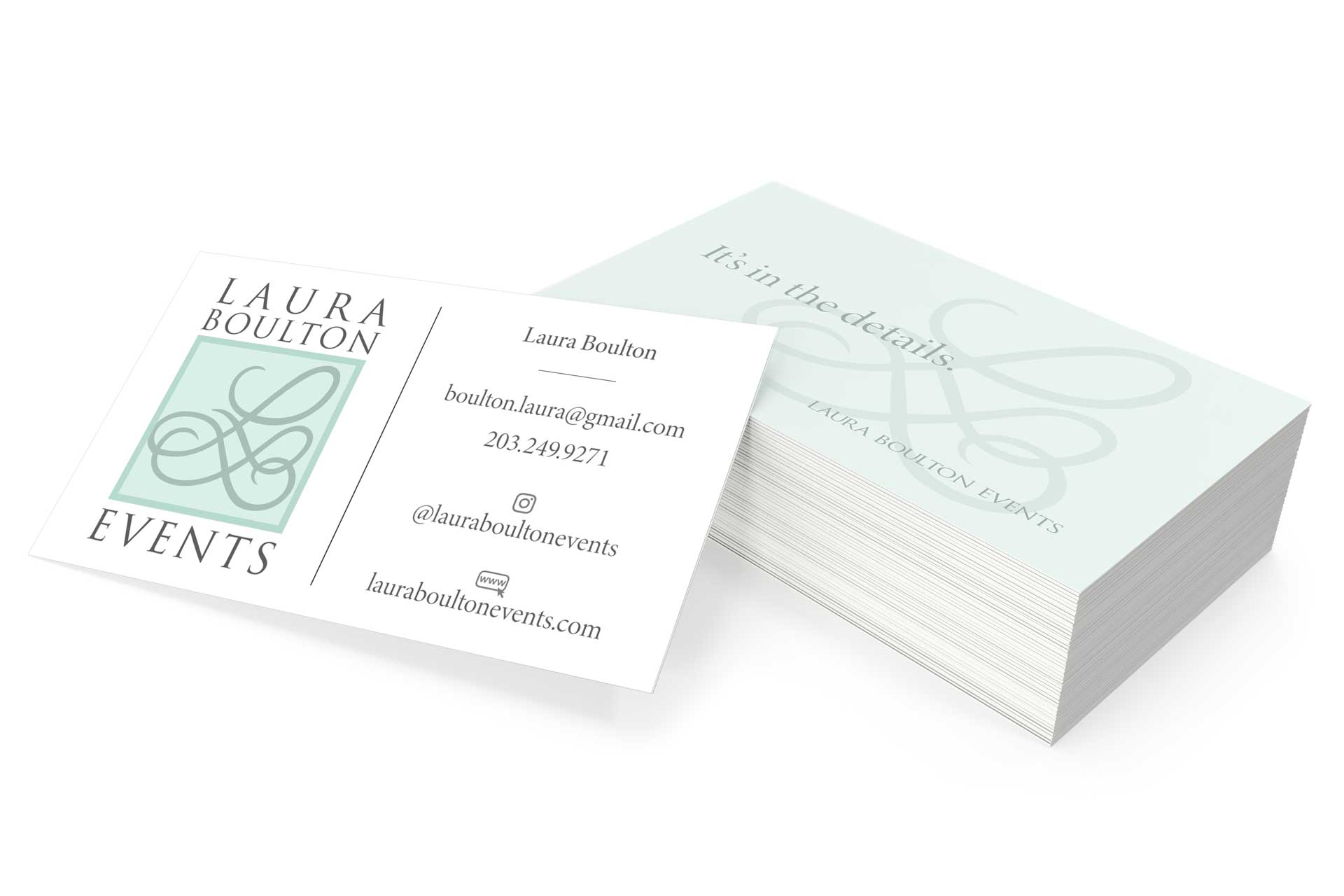 BUSINESS CARDS