WEBSITE REDESIGN

Redi-Cut Carpets & Rugs has been serving Fairfield County in Connecticut for almost 40 years. Since its debut, Redi-Cut, has catered to high end homeowners and Interior Design professionals, offering a range of styles in carpeting.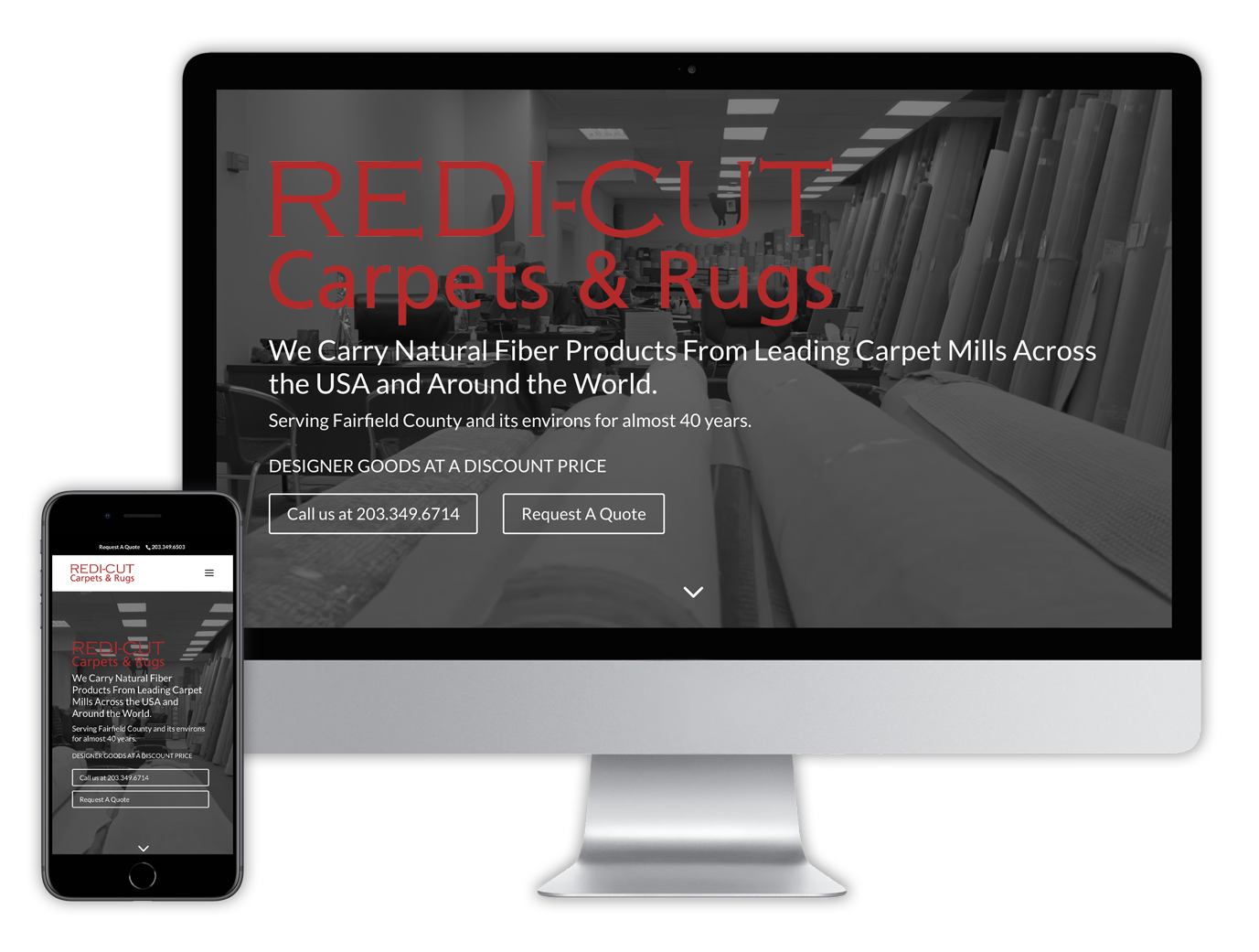 Redi-Cut Carpets had a very outdated website, which had no consistency and lacked branding.  It was a basic website done with a basic website builder and it did not show the high quality of their carpet installations.  Redi-Cut Carpets also had instructions on their "Request A Quote" page for clients to send an email with the answers to a very long list of measurement requirements and details in order to get a quote.  The problem with this was that the user could easily miss a question that could then result in an inaccurate quote.

Branding

Web Design

WordPress
The first job was to put together the brand guidelines, rework font sizes, styles, colors and images to give these items a clear hierarchy and to show off the custom carpet installations.  This would give the website a consistent look, plus establishing the brand for moving forward with other material.  To make the process on the "Request A Quote" page much easier for the user, it was necessary to create a detailed form for clients to complete online, which they could submit to Redi-Cut Carpets.
Redi-Cut Carpets Website
Before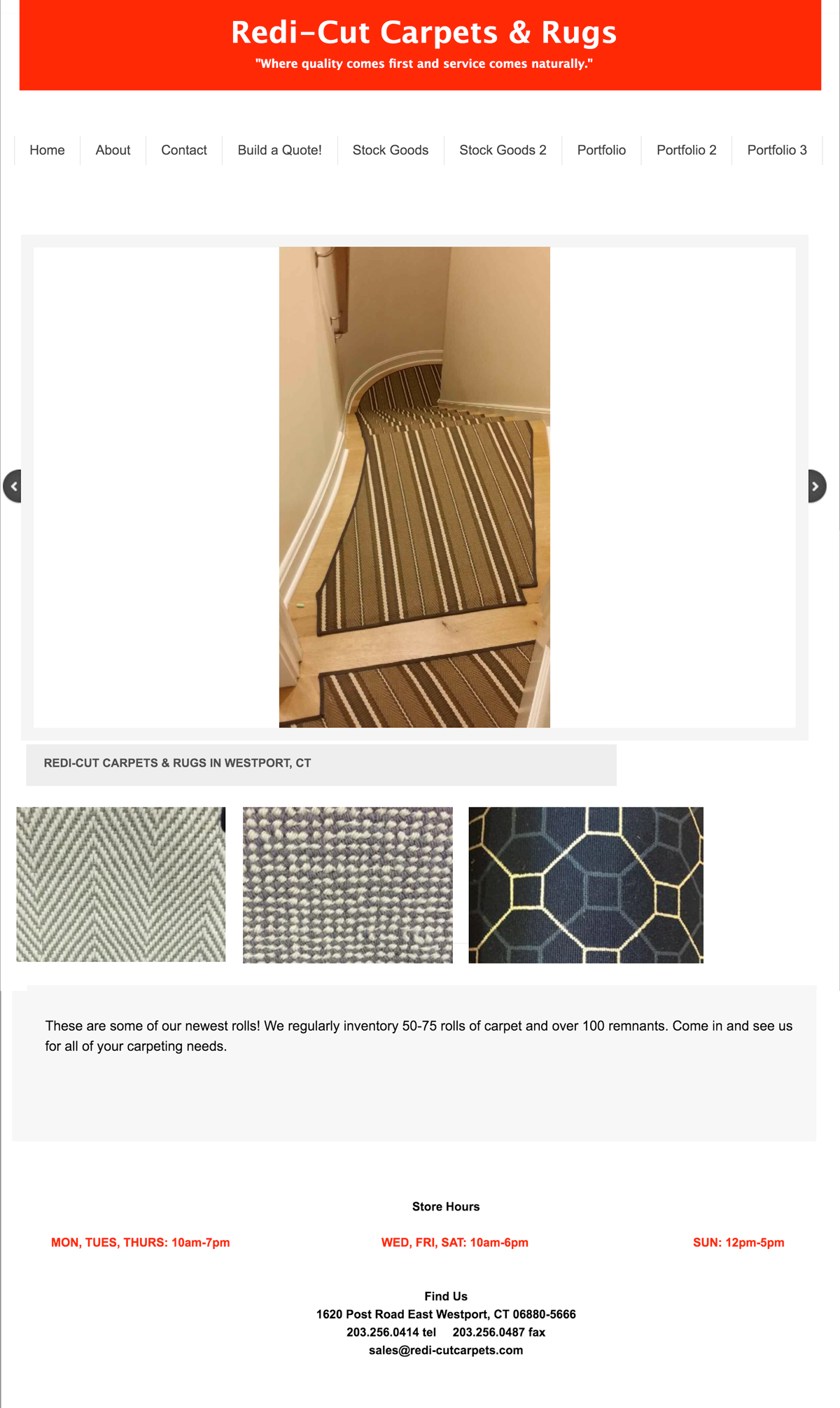 The Solution To The Problem
The biggest change I made to the Redi-Cut Carpets' site was to build the new site on the WordPress platform. This allows clients to make changes themselves or have me make the changes for them.
I created a color palette that complimented the colors of their place of business.  The colors, fonts, and images were all used in a style that can be used both, on and offline, going forward.  Redi-Cut Carpets had great photos of designer carpet installations they had done, so it was time to show off their work to the fullest.  I used an image of a very stunning and complex carpet installation they had done on the homepage.  I also created a portfolio of their work with images of their installations with complete project pages, rather than just slides.
The old "Request A Quote" page had a list of questions users needed to answer and then send to Redi-Cut Carpets, in an email, in order to get a quote.  The problem with this is that there was a very high chance they would miss some of those questions and therefore not get an accurate quote. To solve this, I created a form with all the questions included, which the user can now fill out online and then just submit to Redi-Cut Carpets.  This way, no important information is missed so that Redi-Cut Carpets can then give an accurate quote.