WEBSITE REDESIGN

The Atheq System is designed to unlock healthy and sustainable postural and movement-based habits that create bio-mechanical efficiency in the human body.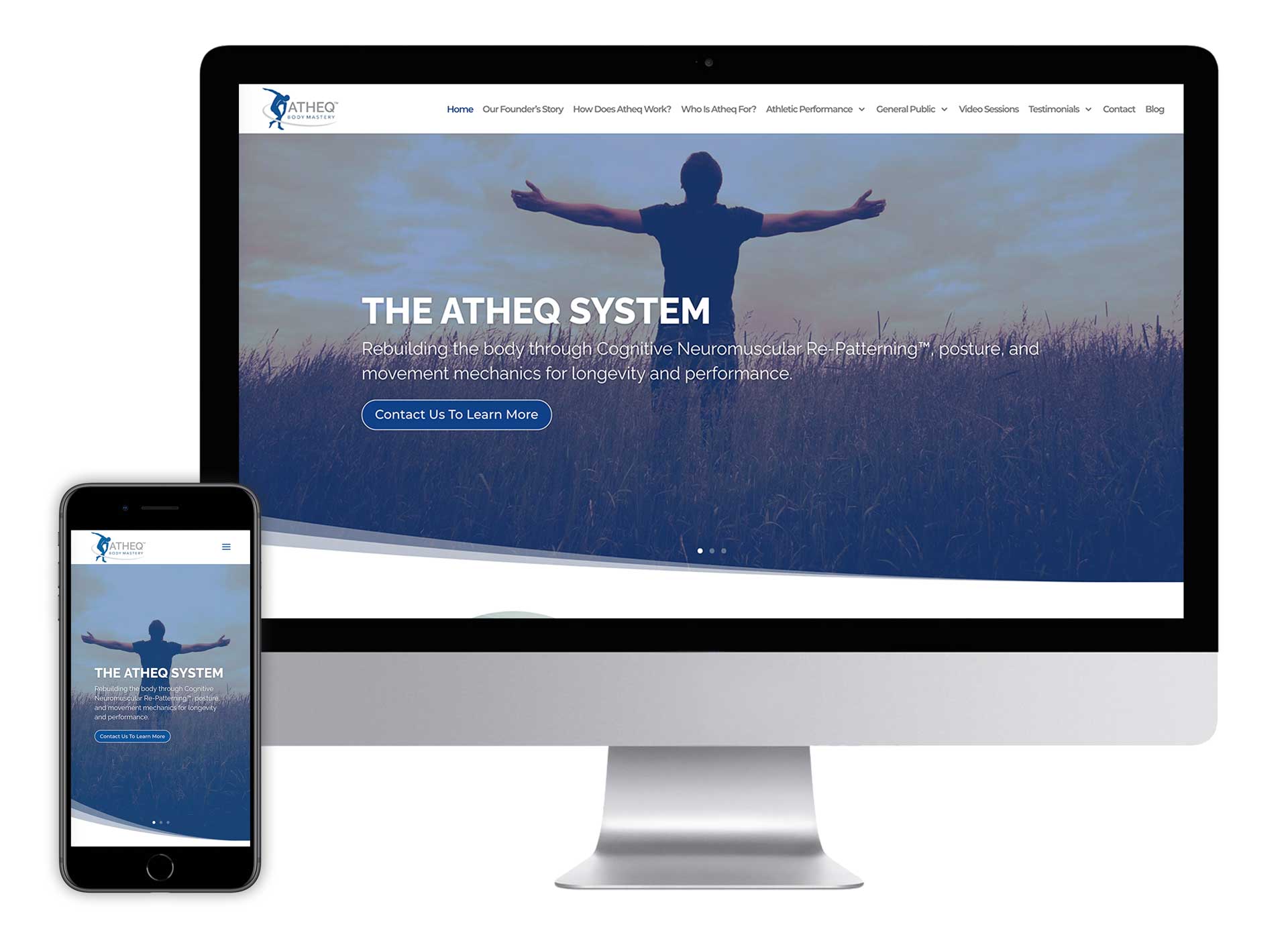 The Atheq System website had a tremendous amount of animation as the website loaded, which made it difficult to read and hard to understand what it was all about.  The website was unfinished and it was lacking a large amount of information.  There was very little branding which would not be feasible for moving forward with social media, print or online presence.

Branding

Web Design

WordPress
Branding needed to be done, including minor changes to the logo, color, fonts and images in order to then be able to carry on with this branding in future projects both online and in print.  Since the site was incomplete, collecting the information of all services being provided and for which target audience, was very important and was going to require thorough organization of the website pages.
Atheq System Website
Before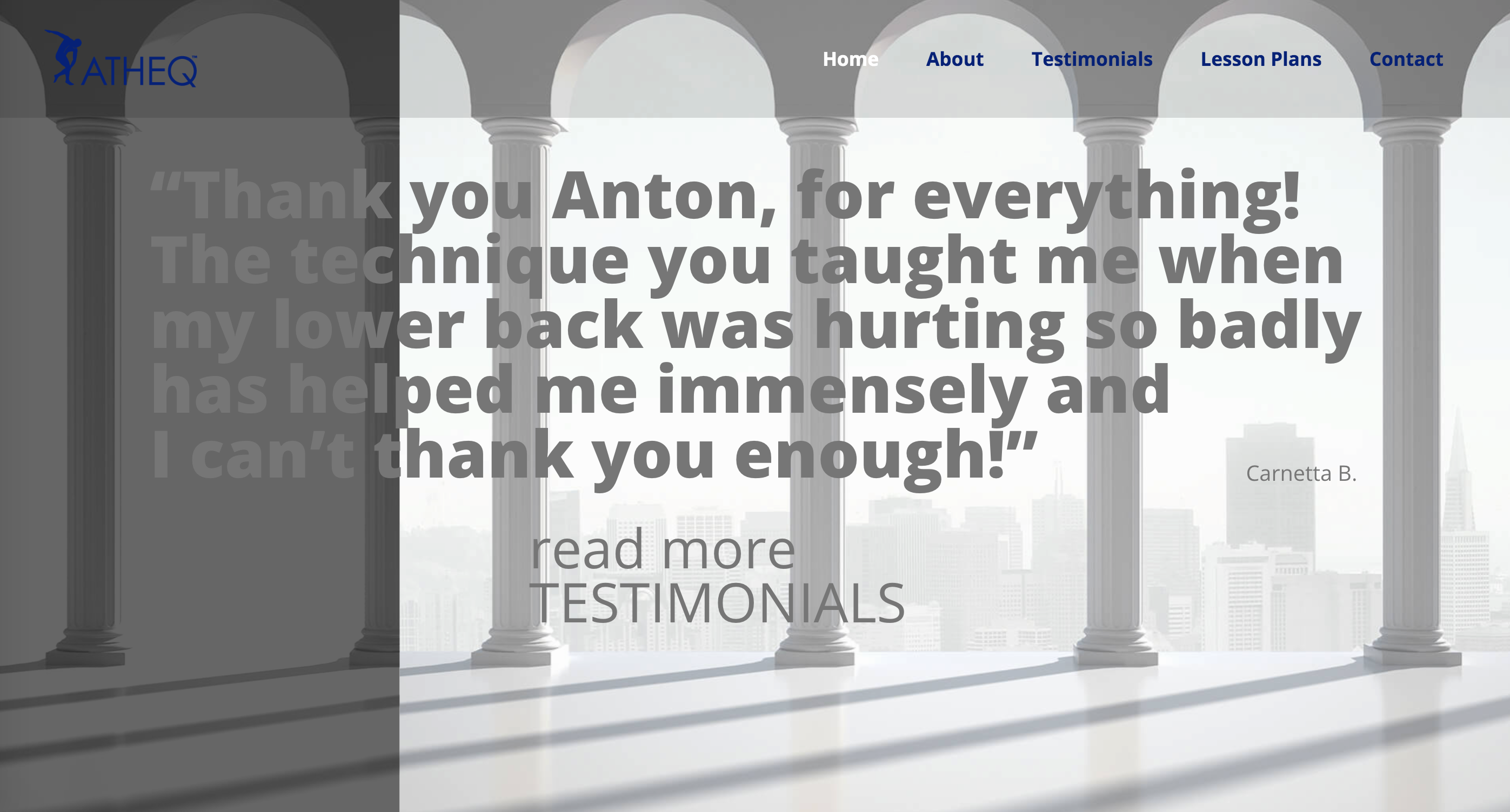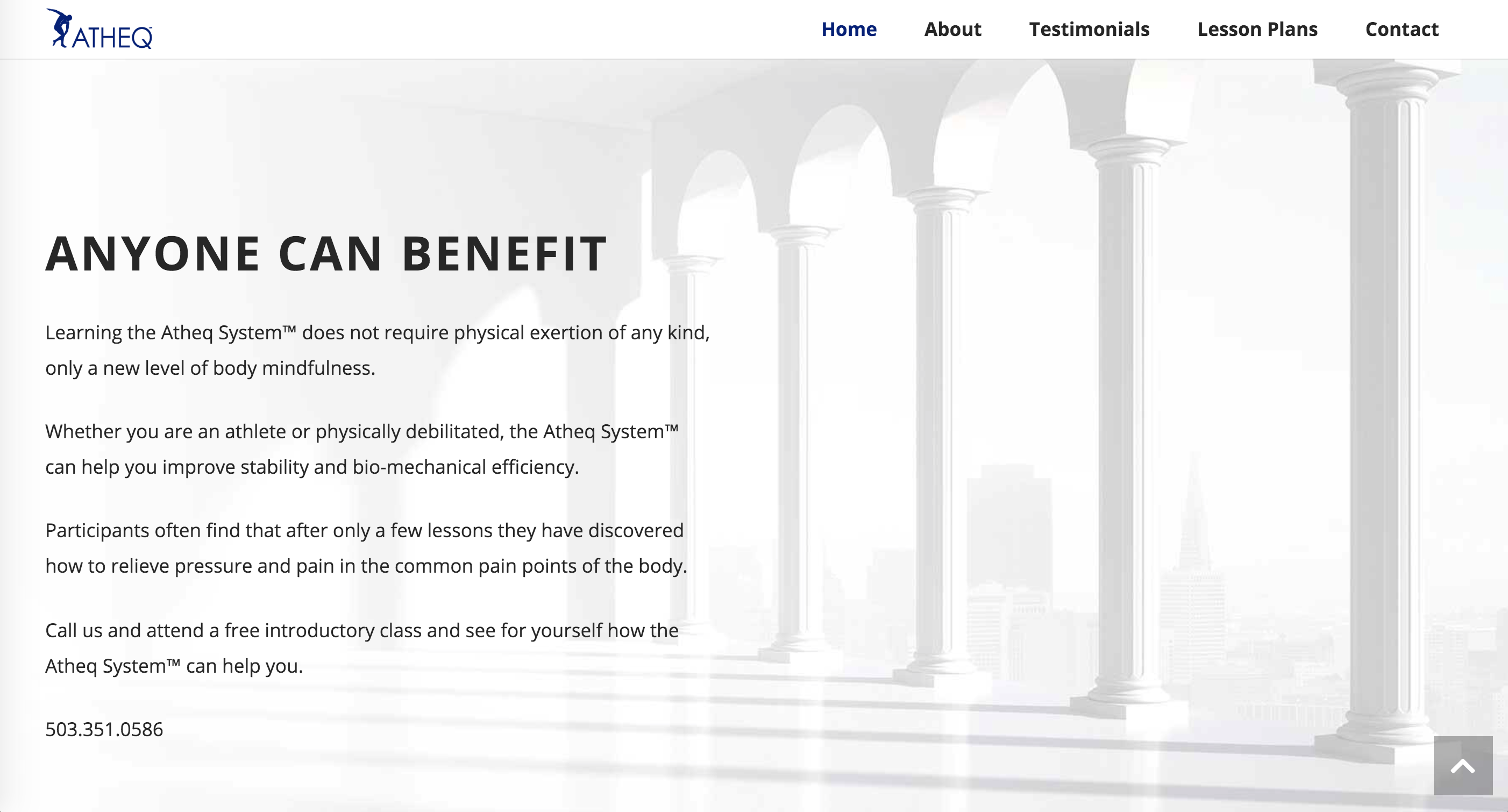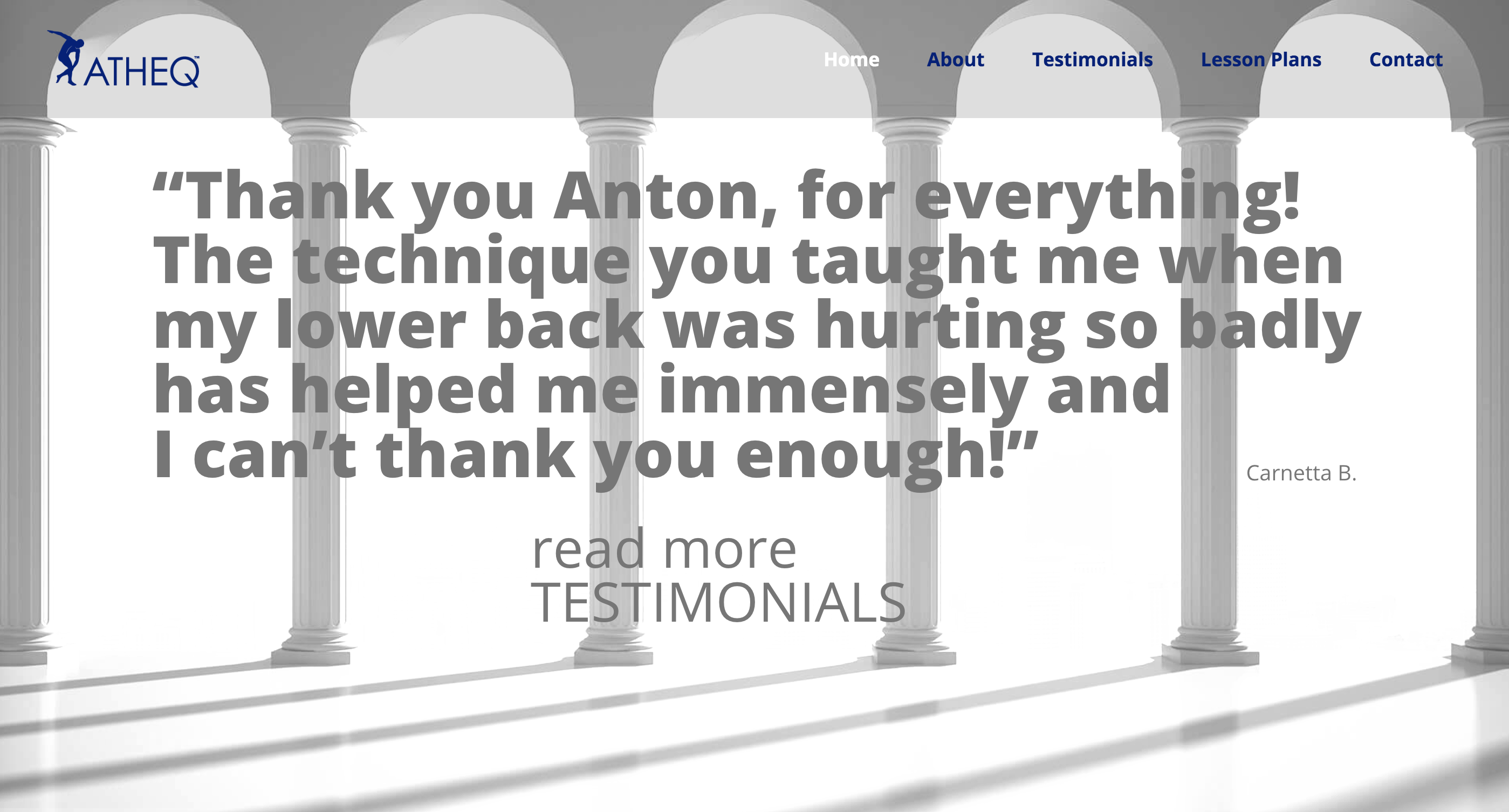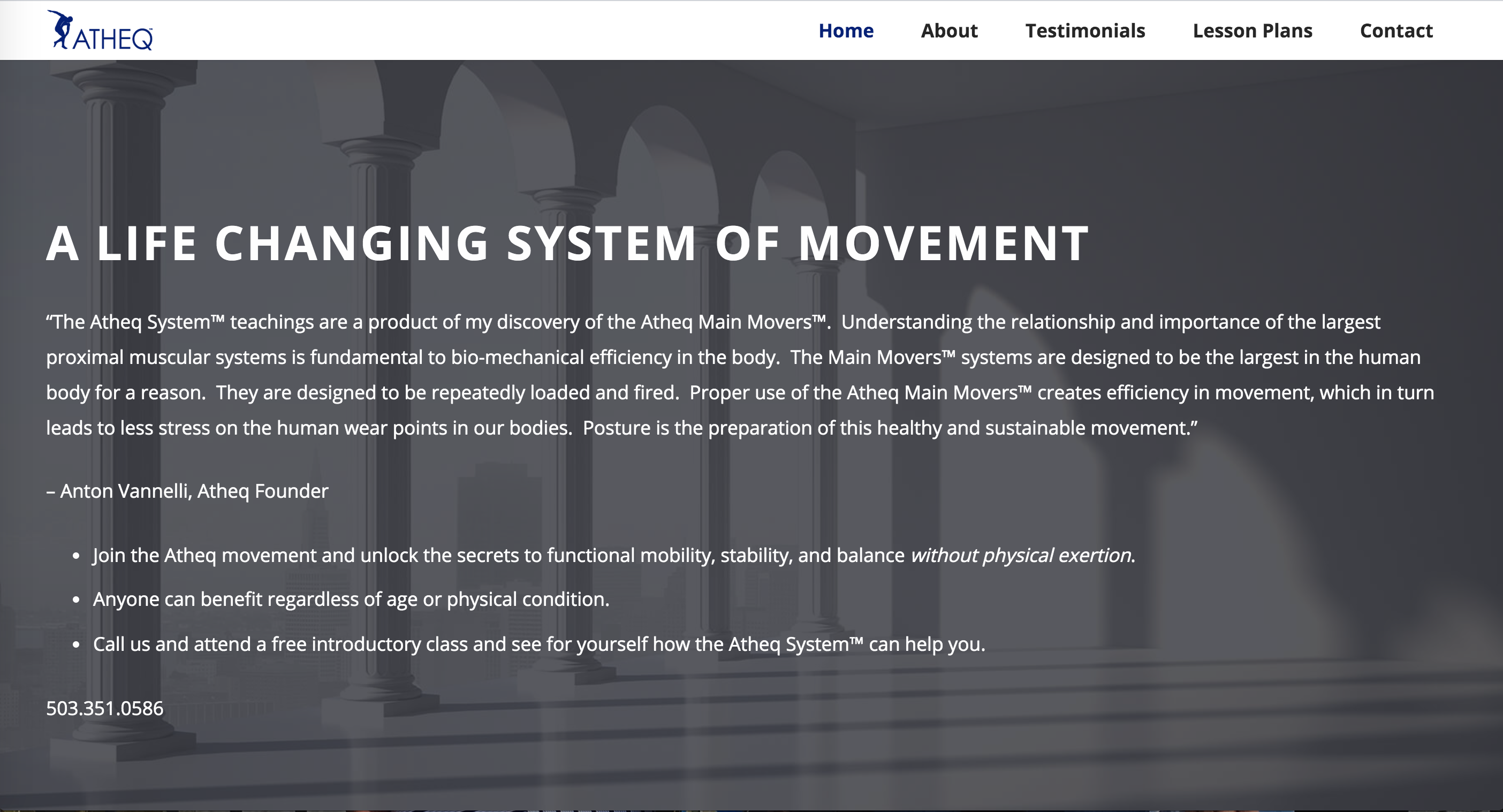 The Solution To The Problem
The first thing I did, was to make a minor redesign to the logo and setup branding with colors, fonts and images.  Once this was in place, I then created a business card with the new logo, fonts and styles.
I then collected all the information possible about the client's services and who his target audience was.  With that information, I put together a list of desires or questions his future users would be looking for and drafted a sitemap to make sure all the info was included, and that the flow of the site was easy to use.
The site was built with WordPress, since my client wanted to have a blog within the site.

ORIGINAL LOGO

NEW REVISED LOGO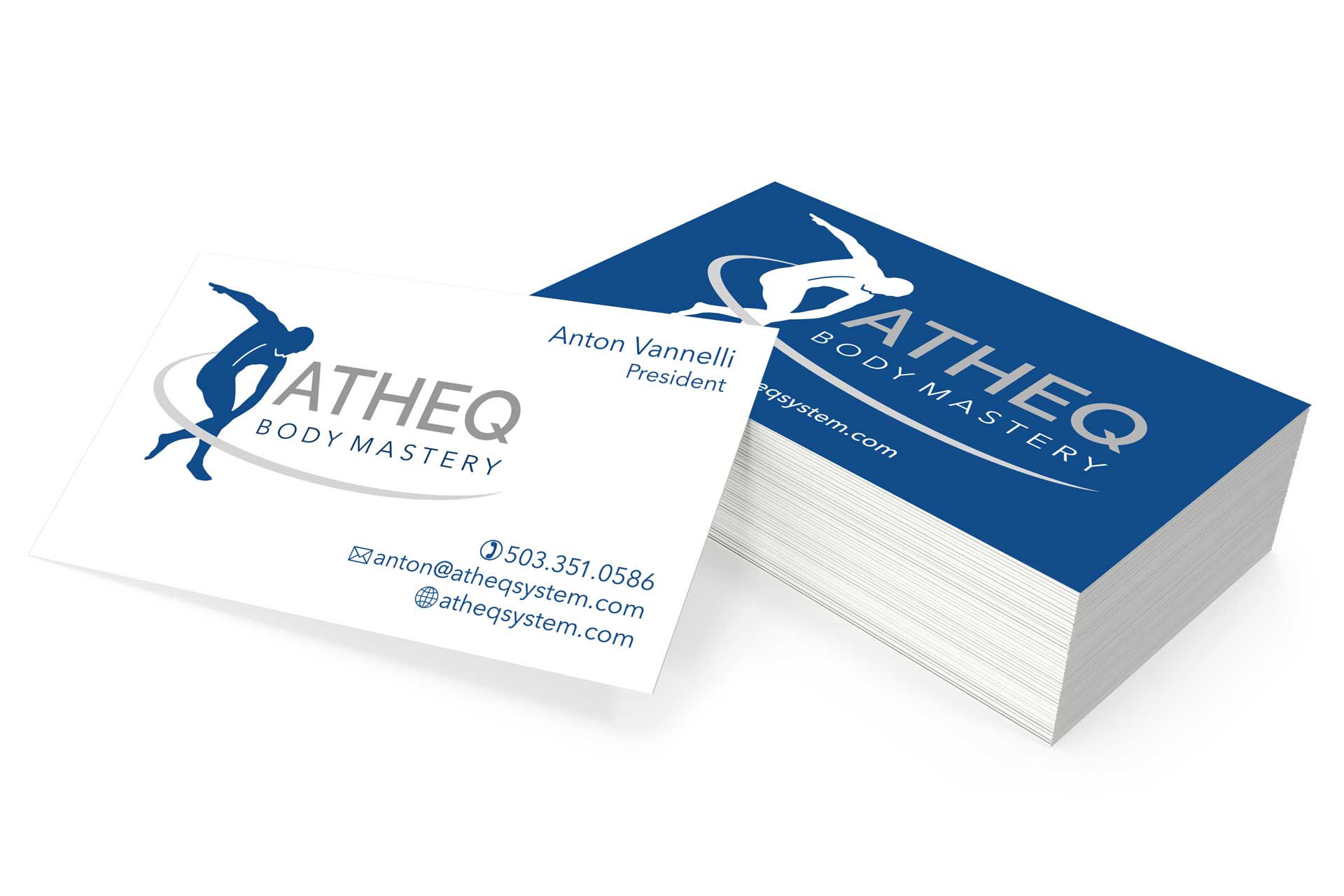 BUSINESS CARDS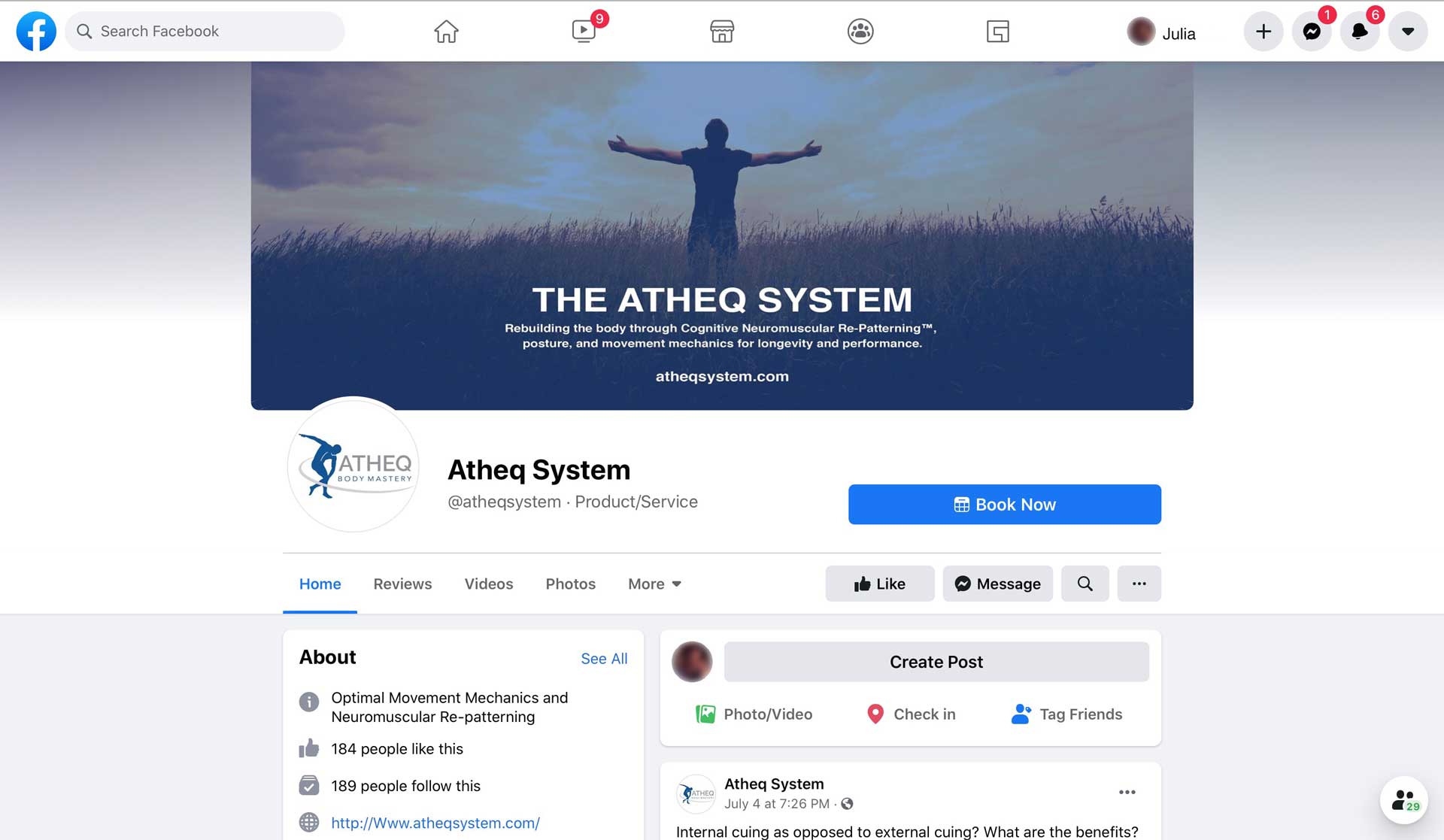 PLANNING NECESSARY CONTENT AND LAYOUT OF WEBSITE